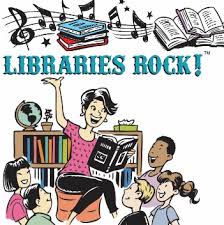 Our Dance Camp was so popular last summer that we are bringing it back! Dance instructor / choreographer Beth Hesch will return to Deposit for two days of musical dancing fun. And it's FREE! Classes will be offered for children aged 2-14. Plans call for the following: Creative Movement for 2-4 year-olds, Twinkletoes Class for ages 5-7, Fancy Feet Class for ages 8-10, and Future Stars Class for ages 11-14. There will also be a special session for parents and their children on Tuesday evening, July 17. 
All classes will be held at the State Theatre across the street from the library.
You don't need to have any dance experience to join these classes.  All you need are enthusiasm, energy, and a desire to have fun dancing!  Pre-registration is required.  Classes are filling quickly.  Come to the library today to sign up.  Let's Rock!